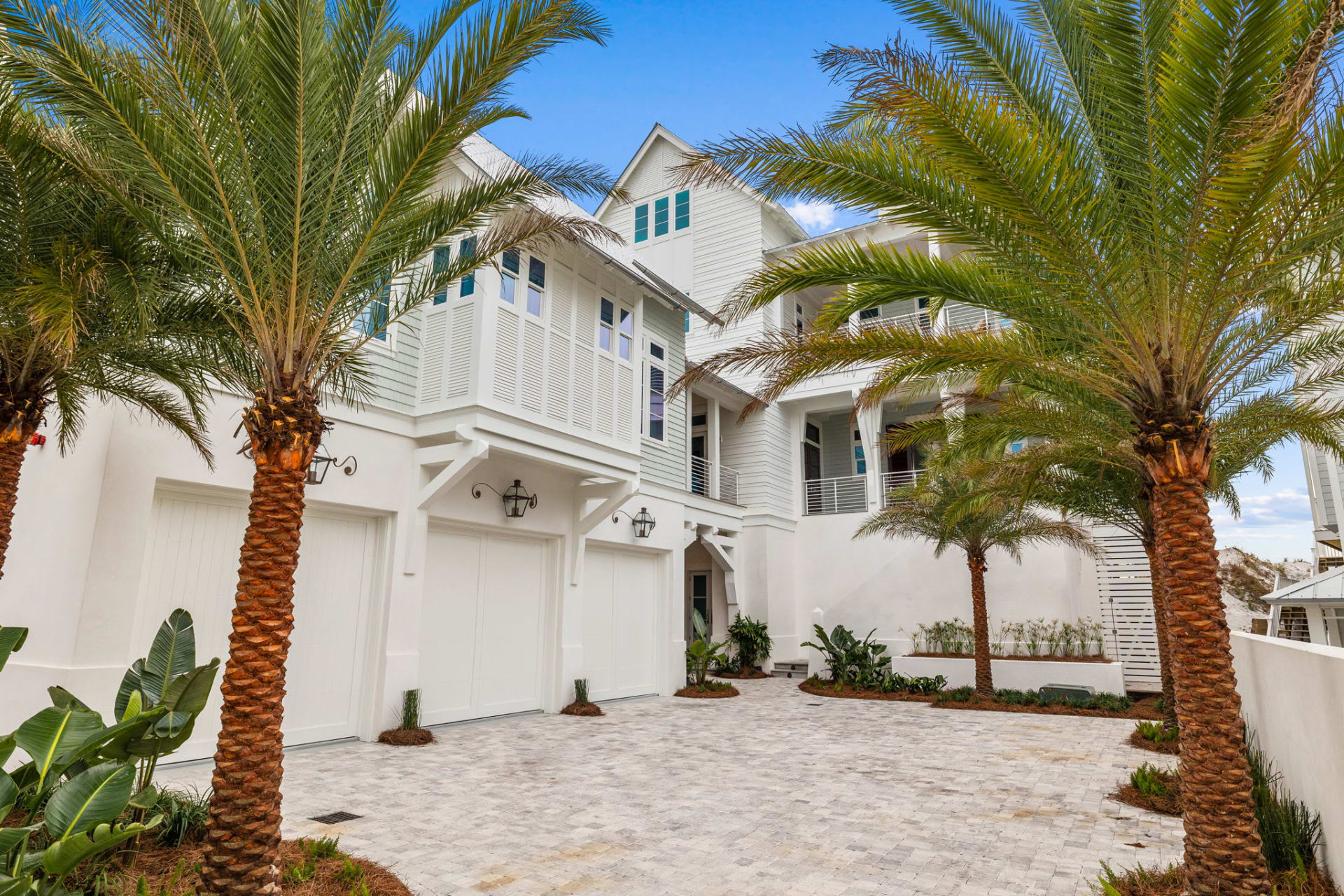 Where every wave tells a story and every sunset is a masterpiece.
Nestled on the pristine sands of the Emerald Coast, in the heart of Seagrove Beach on 30A, a new standard of coastal luxury has been born. Step into the epitome of serenity at this exquisite beachfront haven, a 7,911-square-foot masterpiece meticulously crafted by the renowned architect Geoff Chick and thoughtfully designed by the sought-after interior designer Ashley Gilbreath.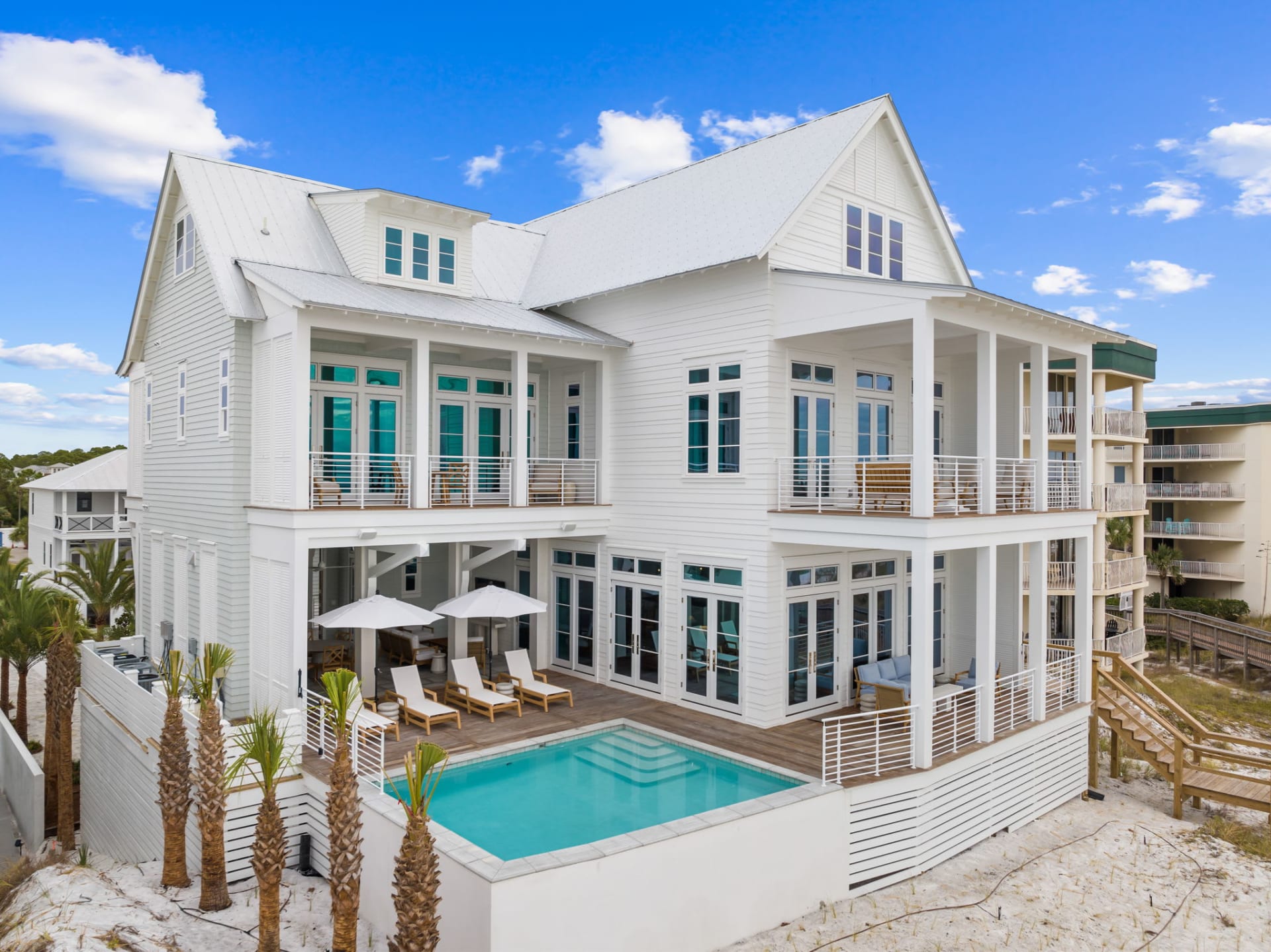 Architectural Brilliance
Geoff Chick, a visionary inspired by the quality of life along the Gulf Coast, brings a profound sense of scale and an honest use of materials to this coastal haven. Geoff's dedication to a more intimate collaboration with his clients is evident in every corner of this residence. With a portfolio that merges established vernacular forms with a modern aesthetic, Geoff Chick transforms living spaces into homes that are unique to both their site and occupants.
Interior Design Mastery
Enter the world of Ashley Gilbreath, a southern-based interior designer celebrated for her casually elegant homes where families gather to celebrate everyday living. Her work, featured in prestigious publications from Southern Living to Veranda, reflects a fresh take on design. Ashley's thoughtful and patient approach ensures that every room is a canvas where memories are wrapped in joy, comfort, and beauty. The retail store Parish, launched by Ashley in 2010, offers curated pieces from around the world, adding a touch of global charm to her already impressive repertoire.

The Coastal Sanctuary
This Seagrove gem, with its eight well-appointed bedrooms and eight lavish bathrooms, is a testament to privacy and grand-scale entertaining. The kitchen and main living room, located on the second floor, open up to the Gulf-front heated saltwater pool and outdoor kitchen. The primary bedroom, a sanctuary on the third floor, offers panoramic Gulf views, creating a private retreat within this coastal haven.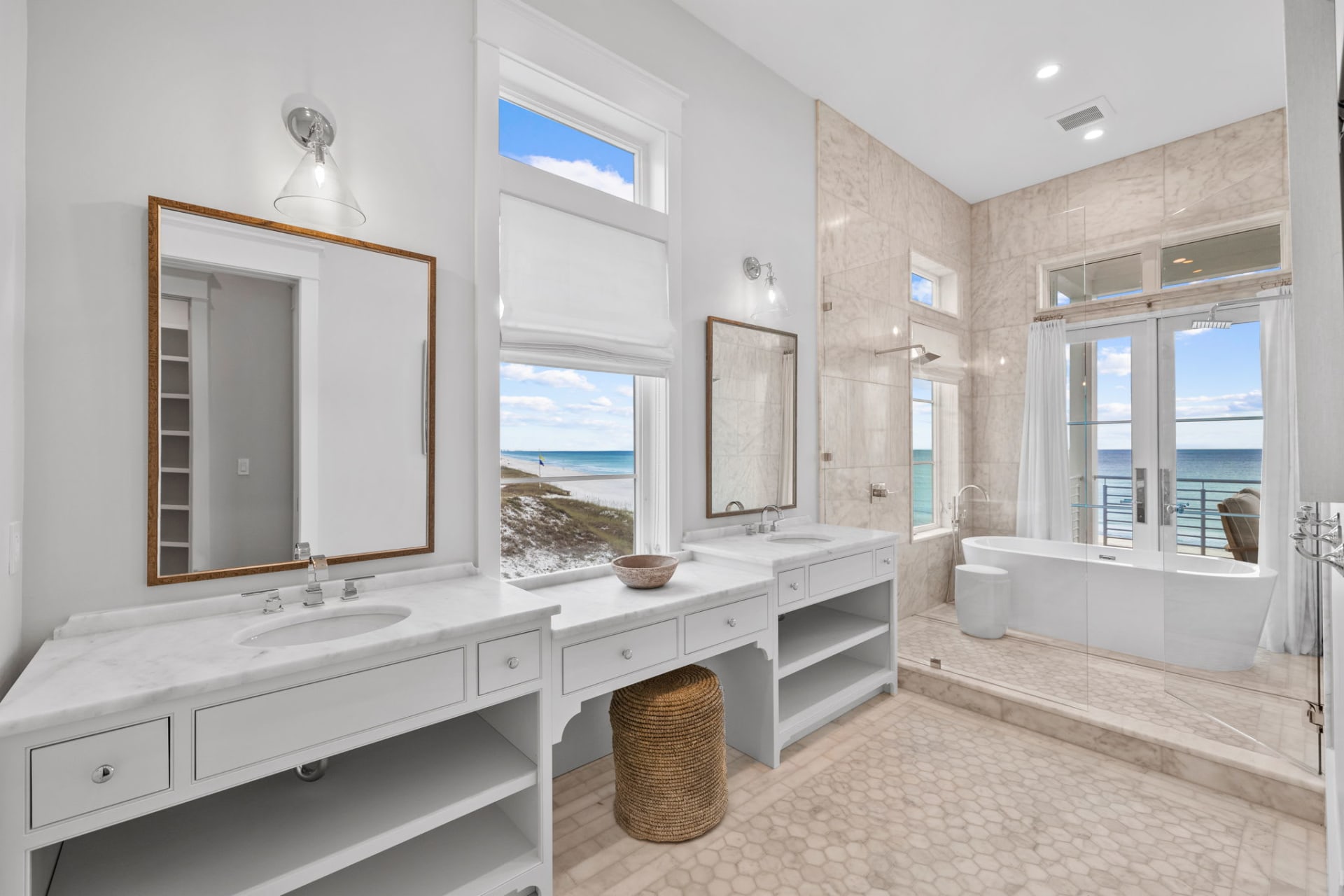 Outdoor Elegance
Immerse yourself in the lush outdoor living spaces, where 68 feet of private beach frontage provides an exclusive escape to the sugar-white sands and tranquil turquoise waters. From the soothing sounds of the waves in the morning to the breathtaking sunset vistas in the evening, every moment on these expansive terraces is a treasure.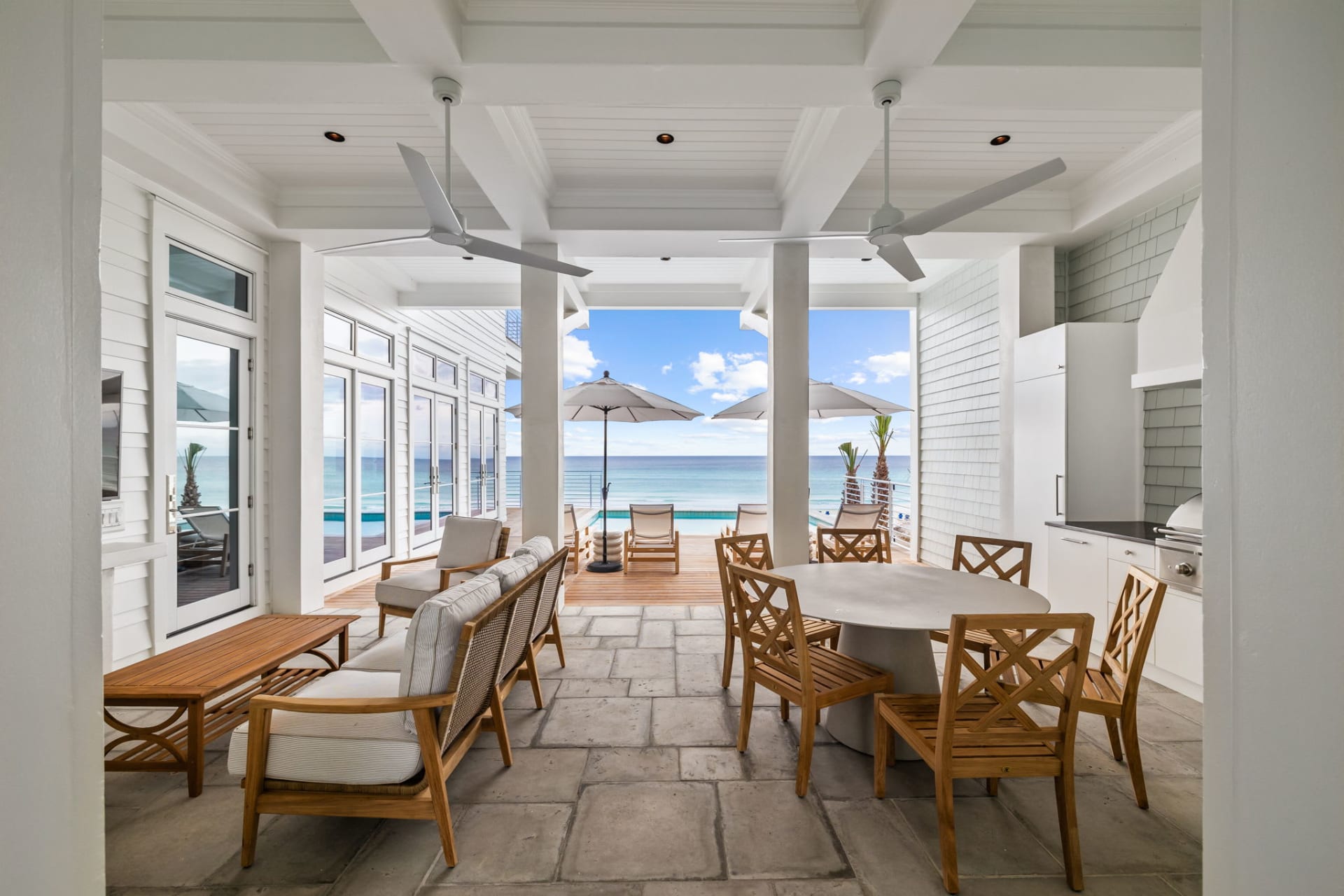 Smart Living and Year-round Enjoyment
This home is not just a feast for the eyes but a testament to smart living. With an elevator to all floors, a whole-home Sonos stereo system, and a Smart Water Flow System, convenience and sophistication intertwine seamlessly. For those seeking relaxation without the sand, the heated saltwater pool promises year-round enjoyment. The covered outdoor full kitchen invites al fresco dining under the stars, with the crashing waves as your soothing backdrop.
The Start of Your Coastal Legacy
Discover the pinnacle of Gulf front living on Scenic 30A, where luxury meets the laid-back charm of Seagrove Beach. Whether you're envisioning the perfect family retreat or your next investment property, this isn't just a home; it's the start of your new coastal legacy. Every moment here is a treasured memory in the making.
Seagrove awaits—your coastal sanctuary beckons. Explore the extraordinary now and make waves in the luxury real estate landscape.