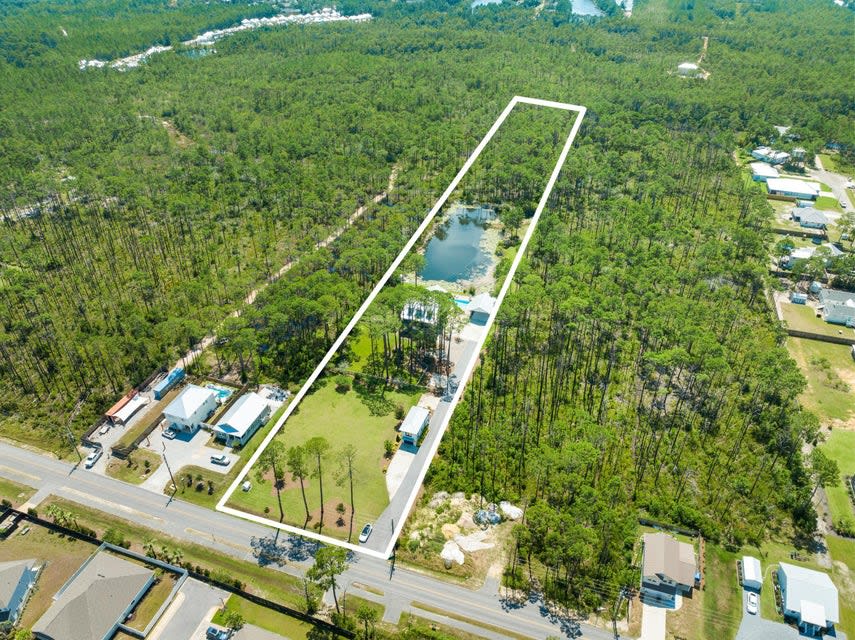 Nestled amidst the pristine beauty of Santa Rosa Beach's renowned 30A stretch lies a hidden gem waiting to be discovered - a secluded South of Hwy 98 gated 5+ acre Dune Allen home. Envision yourself embracing the coastal lifestyle, just a quick golf cart ride away from the mesmerizing emerald waters of the Gulf. This enchanting estate, with its 2-story custom-built home, carriage house, and a myriad of captivating features, promises to be a haven for all.
The Path Less Traveled
In a world filled with bustling cities and crowded neighborhoods, finding a sanctuary where serenity reigns supreme can be a rare treasure. But in Dune Allen, away from the city's clamor, lies a haven that promises a path less traveled. As you pass through the gated entrance, you're welcomed into a world of tranquility and privacy, where the possibilities of extending your family compound or seizing an investment opportunity with an extra parcel await.
Embracing Coastal Bliss
Imagine starting your day with a leisurely golf cart ride, the salty breeze caressing your face, and the anticipation of reaching the beach in less than 4 minutes filling your heart. This Dune Allen home is a gateway to coastal bliss, where you can experience the unparalleled joy of living just moments away from the sun-kissed sands and the soothing rhythm of the waves.
The Allure of the Outdoors
As you explore this 5+ acre estate, the allure of the outdoors envelops you. The 30 x 24 wood pavilion stands tall, beckoning you to envision your RV nestled beneath its protective shelter, complete with water and electricity hookups. A saltwater swimming pool glistens under the sun, facing a natural fishing pond that tempts you to cast your worries away while enjoying the crackling fire pit and a tranquil dock.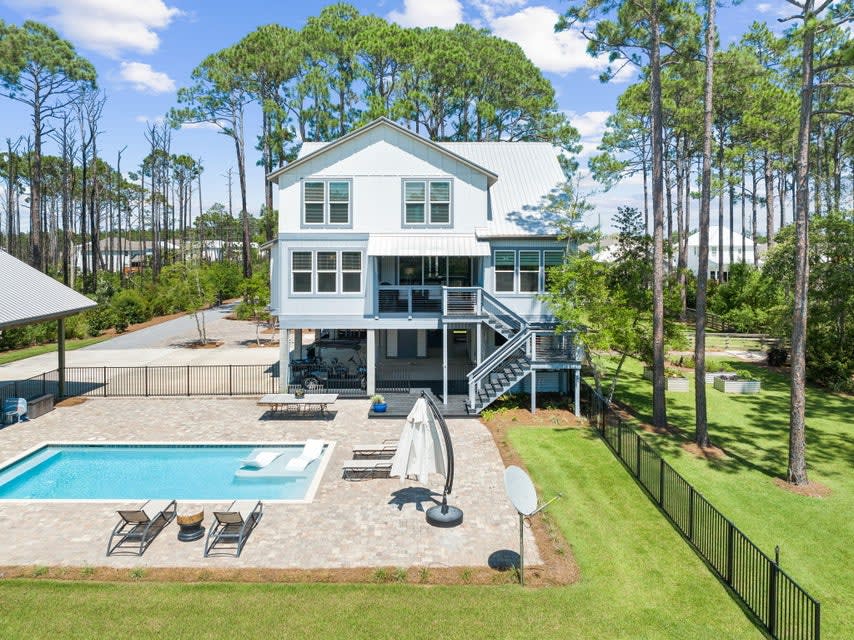 A Home for All
Beyond the natural beauty, the 3,100 sq. ft. custom-built home unfolds, showcasing 4 bedrooms, 3 full baths, and a powder room off the foyer. But it doesn't stop there. A carriage house, with its bedroom, sitting area, and full bath, extends a warm welcome to guests, ensuring that comfort and privacy await all who enter.
Unveiling the Treasures Within
Inside the main house, a world of treasures awaits. Downstairs, a conditioned storage area with a workbench beckons to the handyman within, while an additional storage closet in the carport ensures nothing is out of reach. An outdoor grilling station, complete with a sink, refrigerator, DCS Grill, and two side burners, tantalizes your culinary senses, with a bar sitting area offering the perfect spot to relish the fruits of your labor.
A Symphony of Comfort and Elegance
The symphony of comfort and elegance crescendos within the walls of this Dune Allen home. Wood plank tile adorns the floors, leading you through barn door enclosures for the television and to a porch accessible from both the dining room and primary bedroom. The second-floor living space reveals breathtaking views of the 5+ acres, while the wood plank ceiling accent adds a touch of rustic charm.
The Heart of the Home
At the heart of this oasis, a well-appointed kitchen awaits the culinary enthusiast within you. With Quartz counters, a Bosch dishwasher, GE gas range with a griddle, a double convection oven, painted cabinets, and a bifold pantry, this kitchen serves as a canvas for your gourmet creations, all while offering enchanting views of the surrounding 5+ acres.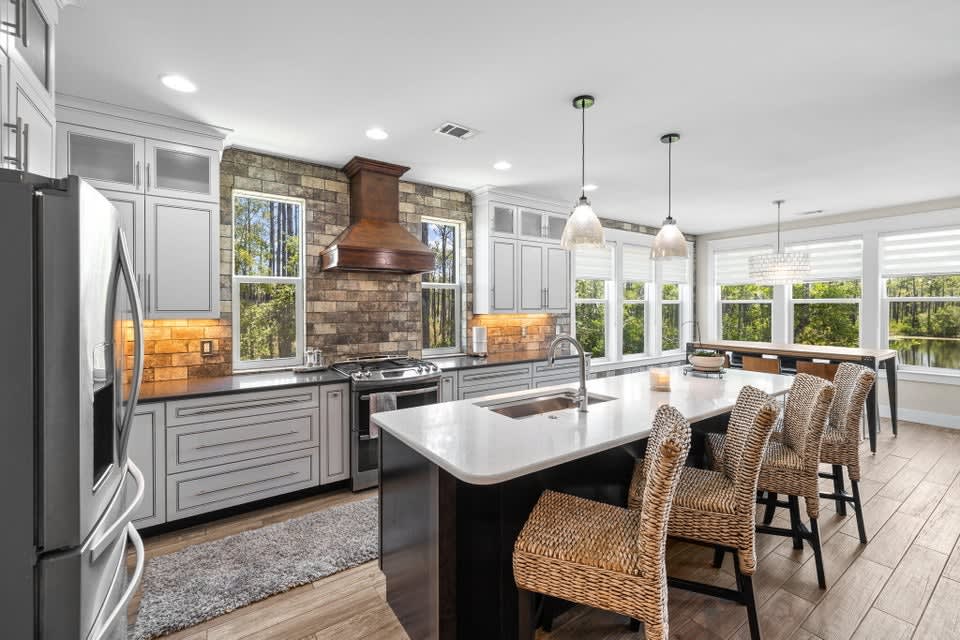 Living Your Best Life
Embracing life to the fullest is effortless in this Santa Rosa Beach home. With shopping, restaurants, and a myriad of opportunities for outdoor recreation, from bike paths to the wonders of the 30A beaches, every day presents a chance to live your best life.
Conclusion
In the heart of Dune Allen, where natural beauty intertwines with modern elegance, this secluded 30A home promises an unrivaled coastal experience. A hidden oasis where dreams are woven into reality, this estate invites you to embrace the allure of the outdoors, savor the comforts within, and live a life steeped in the magic of Santa Rosa Beach. Whether you seek a family compound or an escape from the ordinary, this remarkable property beckons you to call it home.
For more information on this stunning estate, contact Allen Adams or Renae Baylard of The Allen Adams Team or one of our other team members at 850 Properties.