Welcome to the world of exclusive luxury living, where timeless elegance meets natural beauty, and waterfront dreams become a reality. Nestled among Spanish moss-adorned sacred oaks and offering endless bay views, 59 Arboleda Drive is a true masterpiece, designed by the renowned architect, Geoff Chick. This new construction home is situated in the intimate luxury community of Arboleda Point, featuring only five estate-sized waterfront lots in the picturesque Santa Rosa Beach, Walton County, Florida.
Unveiling a Private Waterfront Haven
Beyond the gates of Arboleda Point lies a sanctuary of tranquility, offering the discerning buyer a truly one-of-a-kind experience. The community boasts its own deep water marina and private dock, catering to water enthusiasts who seek to explore the breathtaking Mack Bayou and Choctawhatchee Bay. With panoramic views that seem to stretch forever, Arboleda Point captures the essence of waterfront living in a manner that is both intimate and exclusive.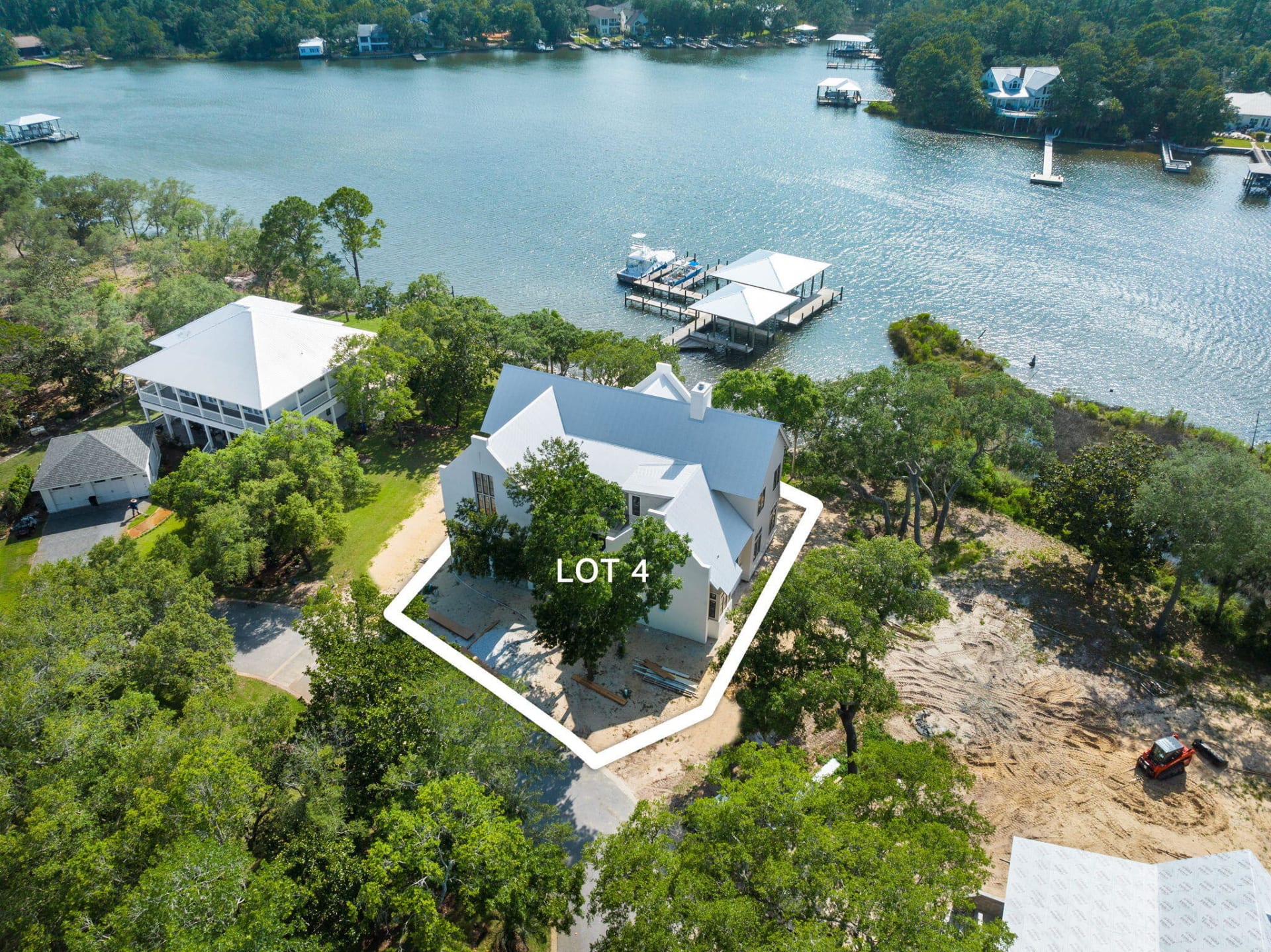 The Epitome of Elegance
Step into a world of refined elegance, where every detail has been thoughtfully crafted to perfection. This four-bedroom, four-bathroom two-level home exudes sophistication and features the highest quality construction. As you walk through the front door, the sweeping waterfront views greet you with a warmth that only the Florida sun can provide, infusing the entire home with natural light.
Inside, designer finishes adorn the living spaces, complemented by 12' coffered ceilings and elegant oak floors throughout. The custom cabinetry and marble bathrooms exude opulence, while the fully appointed culinary kitchen with marble countertops and top-of-the-line Thermador appliances beckon culinary enthusiasts to explore their creativity. And for the wine connoisseur, a separate wine room awaits, providing the perfect setting to indulge in the finest vintages.
Luxury Living on Every Level
The layout of 59 Arboleda Drive is designed for both comfort and convenience, offering open living on the main level and a host of amenities to cater to your every desire. The bifold great room door invites seamless indoor-outdoor living, allowing you to bask in the gentle coastal breeze and savor the stunning bayou views. Primary living on the main level includes a primary suite, allowing you to wake up to the serene beauty of the waterfront each morning.
On the second level, discover an additional primary suite with its own ensuite, a family room, a large flex space for your personalized touch, and two guest suites to welcome family and friends. This carefully thought-out design ensures that every aspect of this waterfront residence embodies the epitome of luxury and convenience.
Embracing the Environment
Arboleda Point is more than just a collection of homes; it is a harmonious collaboration between the developer and town architect, celebrating the distinctive Floridian landscape and environment. The community seamlessly blends established vernacular with current aesthetics, creating a serene sanctuary that respects and honors its surroundings.
The use of honest materials and thoughtful design choices seamlessly integrates this luxury enclave into its natural setting, where the bayou and lush greenery embrace each residence. Arboleda Point is a testament to the art of creating luxury living that cherishes nature, offering a truly unique opportunity for those who covet privacy and seek to immerse themselves in the splendor of the great outdoors.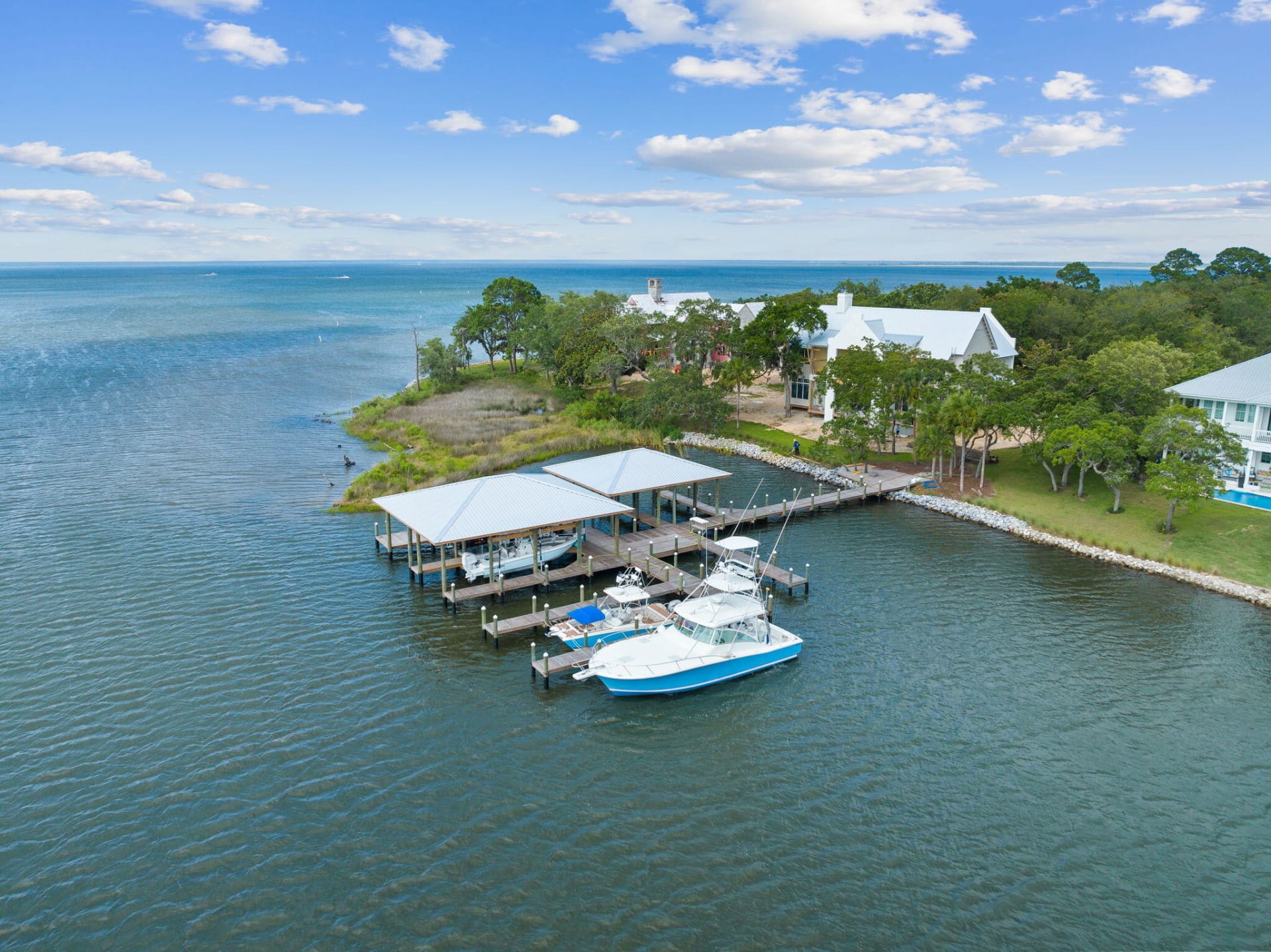 The Heart of Santa Rosa Beach
Centrally located in the west end of Santa Rosa Beach, 59 Arboleda Drive is perfectly situated to offer both privacy and accessibility. Residents can indulge in the tranquility of their waterfront haven while still being just moments away from the vibrant amenities and attractions that Santa Rosa Beach has to offer.
Whether it's exploring the pristine beaches of the renowned 30A area or venturing into the charming coastal town such as Grayton Beach with its art galleries, upscale boutiques, and delectable dining experiences, life at Arboleda Point promises the perfect balance of relaxation and adventure.
Conclusion
In the picturesque landscape of Santa Rosa Beach, Florida, where the enchanting Spanish moss gracefully drapes over ancient oaks and the waterfront beckons with its timeless allure, 59 Arboleda Drive stands as a testament to the beauty of luxury living. From the elegant design and quality craftsmanship to the breathtaking waterfront views and thoughtful community planning, this new construction home epitomizes the pinnacle of sophistication.
Arboleda Point is an exclusive haven where privacy, nature, and luxury seamlessly intertwine. For the discerning buyer who seeks not just a home but a lifestyle, this intimate community offers an opportunity to embrace the Florida spirit while indulging in the finest elements of refined living.
Come, embark on a journey of serenity and sophistication. Discover your waterfront oasis at 59 Arboleda Drive in the heart of Santa Rosa Beach, where luxury and nature unite to create an enchanting paradise like no other. Welcome home.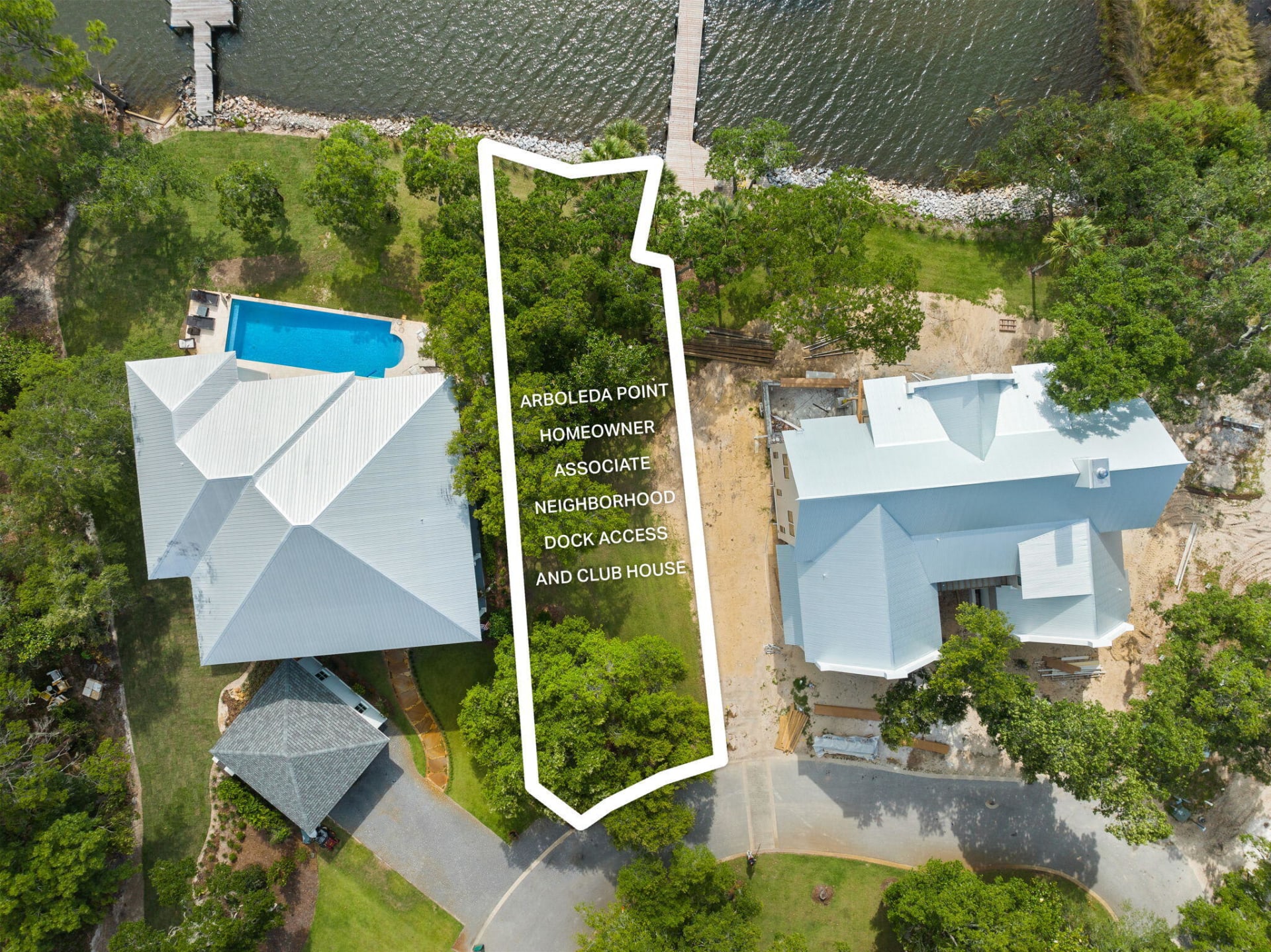 Connect with Shawn Chick or one of our other team members to learn more about this stunning new construction home.